ABOUT US
Established in 1977, FieldCrest School of Performing Arts is a cultural enrichment and performing arts school comprised of 9 highly trained artist-in-residences. The school offers classes in dance, acting, creative writing, modeling and etiquette, for boys and girls of all skill levels. FieldCrest provides students the opportunity to study with industry professionals and benefit from a pool of extensive knowledge in the performance world.
In 1999, FieldCrest became one of the first performing arts groups to appear on The Oprah Winfrey Show, and in 2017 was the recipient of the Disney Award for exceptional performances at Walt Disney World in Florida. In 2017 Carnival Cruise lines invited students to perform for "Festivals at Sea" onboard the M.S. Fascination to the Bahamas.

Our Objective
To establish and maintain a cultural enrichment and performing arts school in Chicago's South Suburbs; to finance, direct and produce productions that will enhance, strengthen and support the children of communities served.

Our Mission
To create and develop new and enriching productions; and to offer children an understanding of the value of their existence by using fine arts to provide a cultural education.
In fulfilling our mission we seek to enrich the world community through the following program areas:
• The Arts
• Service to Youth
• Service to Community

Our Founder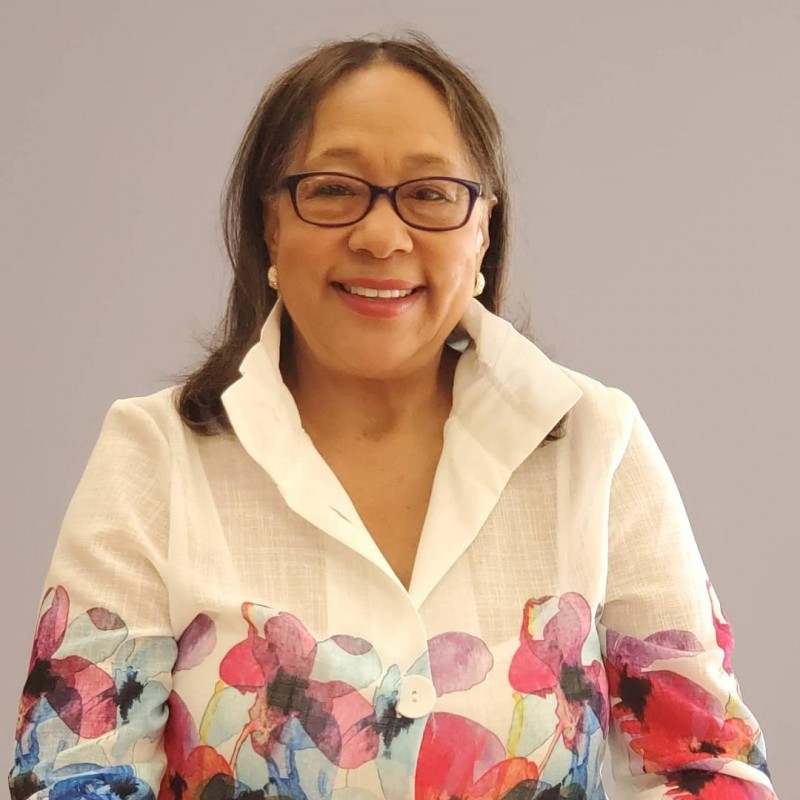 Donna Davenport is dedicated to maintaining an uplifting, supportive and motivating environment in which to experience the joyous and transformational magic that is performance. For over forty years, Donna Davenport has devoted her time and energy to educating children through the fine arts.
In 1977, Ms. Davenport founded FieldCrest School of Performing Arts. Class offerings were limited and total student enrollment was ten. By 2020, hundreds of students have enrolled in a wide variety of classes including dance, etiquette, modeling, acting, and creative writing.
Possessing a B.A. in Education, Ms. Davenport has remained active with a variety of organizations including the Illinois Arts Council, Southland Chamber of Commerce, Illinois Arts Alliance, and the Arts and Business Council. Ms. Davenport is also the founder of "The Children Dance Theater Chicago".
Donna Davenport/Career Accomplishments:
Member in the national register "Who's Who in Executives and Professionals"
Appointed a Board Panelist; Illinois Arts Council by Lois Weisberg; Commissioner I.A.C.
Founder – Children's Dance Theater Chicago
Founder – Southland Scholarship Foundation
Founder – Southland's Men of Tomorrow Mentoring Program
Former students who have continued a career in the fine arts include:

LaJoyce Hunter-Brookshire; Author "Soul Food"
Gordette Brent; Artistic director, Studio One Conservatory
Dana Powell; Publisher, Brides Noir Magazine

Our Affiliations
The Children's Dance Theater Chicago
Established in 1993 CDTC provides free performances to the community served. Its objective is to operate exclusively for charitable and educational purposes within the meaning of Section 501(C)(3) of the Internal Revenue code. Over the years CDTC has partnered with The Children's Museum, Lucent Technologies, Bank One and the Chicago Historical Society.
The Southland Scholarship Foundation
In September 2000, FieldCrest established the Southland Scholarship Foundation. Its main purpose is to assist youth by providing scholarships to deserving high school seniors who are pursuing degrees in the fine arts. Since the year 2000 Southland has awarded $20,000 in scholarships to students from Rich Central HS, Homewood Flossmoor HS, Rich South HS, and many more.
Southland's Men of Tomorrow Mentoring Program
Established in 2012, and born in the immediate aftermath of the recession, and social concerns, this mentoring program is a necessity compelled to respond to its community environment and its high sense of purpose.